22 years of experience in music distribution
Currently in digital distribution
Currently in cd & dvd distribution
cds / dvds / audiobooks
274.773
various sales articles
4.883
partners, local traders & retail chains
2.121
music & audiobooks labels and publishers
628
eBook and Music Distribution Online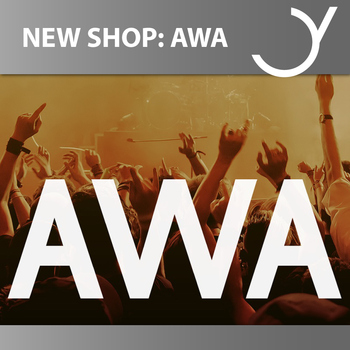 NEW PARTNER SHOP: AWA
We have added a new partner shop to our distribution service: the Japanese streaming service AWA. Through AWA, we will sell your music in one of the fastest growing markets for the digital music industry.
AWA
is only available in Japan and covers all music genres. The service has a music catalogue of over 10 million songs and offers both Japanese and international music.
Starting from now, your songs will be distributed to AWA.
Amazon Unlimited launched in DE, AT and UK
One month after it launched in the US, Amazon has expanded its streaming service to Germany, Austria and the UK.
Amazon Music Unlimited comes with a catalogue of more than 40 million songs and with three pricing tiers:
- New customers can subscribe for €9.99/£9.99 per month.
- Amazon Prime members can pay €7.99/£7.99 per month for unrestricted access on any device.
- Users can pay €3.99/£3.99 per month if the service is locked to one Amazon Echo device.
Here
you can find out more about Amazon Music Unlimited and start your 30-day free trial.
Register
now and distribute your music to Amazon with Feiyr!
DANCE ALL DAY Musicvertriebs GmbH
Raiffeisenstraße 4
83377 Vachendorf
5
International Supportteams
1.084.446.083
YouTube Views
274.773
CDs & DVDs on Stock
628
exclusive distributed labels
2.121
Record stores, online & local traders
© 2001 - 2016 DANCE ALL DAY Musicvertriebs GmbH