23 years of experience in music distribution
Currently in digital distribution
Currently in cd & dvd distribution
cds / dvds / audiobooks
274.773
various sales articles
4.883
partners, local traders & retail chains
2.121
music & audiobooks labels and publishers
628
eBook and Music Distribution Online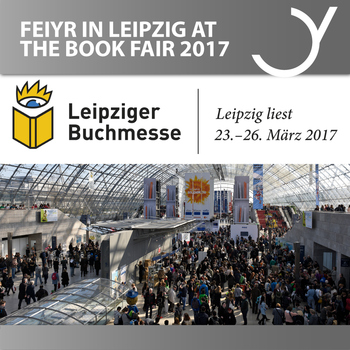 FEIYR AT THE LEIPZIG BOOK FAIR 2017
Authors, publishers and readers from all over the world will be gathering at the
Leipzig Book Fair
2017 to get information and discover what is new in the business.
In Leipzig this year, over 2,000 publishers will be presenting their programs to 260,000 visitors during more than 3,200 events. In cooperation with partners and exhibitors, the Leipzig Book Fair offers an extensive program with panels and discussions.
Feiyr will be in Leipzig from March 23 until 26. Come by our booth D205 in the hall 5!
Delve into the Leipzig Book Fair's world! Find inspiration for your next book projects and learn all about our book distribution service.
Arrange an appointment and meet us in Leipzig:
Marleen Olschewski
marleen.olschewski@feiyr.com
+49 (0) 861 166 17-31
Feiyr Team at the Leipzig Book Fair:
Marleen Olschewski
Giulia Penni
Lisa Wirth
Armin Wirth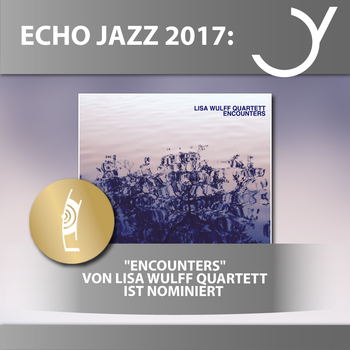 Feiyr artist nominated for the Echo award
"Encounters" by Lisa Wulff Quartett has been officially nominated for the
ECHO Jazz 2017
, one of the world's most important and renowned music awards. The album, which is distributed through Feiyr, has been nominated in the "Instrumentalist/In National Bass/Bass Guitar" category.
Lisa Wulff Quartett combines jazz tradition with modernity. Together with saxophonist Adrian Hanack, drummer Silvan Strauß, and pianist Martin Terens, double-bass player, composer and bandleader Lisa Wulff has built a strong team that is able to excite the audience through thrilling groove and contemporary jazz.
For Feiyr's longstanding partner "Nasswetter Music Group" this has been the second ECHO nomination. In 2014, the label celebrated the win of ECHO Classics thanks to the international renowned double-bass ensemble "Bassiona Amorosa".
DANCE ALL DAY Musicvertriebs GmbH
Raiffeisenstraße 4
83377 Vachendorf
5
International Supportteams
1.084.446.083
YouTube Views
274.773
CDs & DVDs on Stock
628
exclusive distributed labels
2.121
Record stores, online & local traders
© 2001 - 2017 DANCE ALL DAY Musicvertriebs GmbH