23 years of experience in music distribution
Currently in digital distribution
Currently in cd & dvd distribution
cds / dvds / audiobooks
274.773
various sales articles
4.883
partners, local traders & retail chains
2.121
music & audiobooks labels and publishers
628
eBook and Music Distribution Online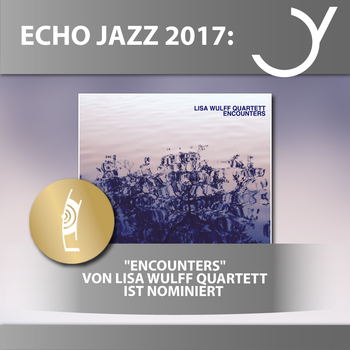 Feiyr artist nominated for the Echo award
"Encounters" by Lisa Wulff Quartett has been officially nominated for the
ECHO Jazz 2017
, one of the world's most important and renowned music awards. The album, which is distributed through Feiyr, has been nominated in the "Instrumentalist/In National Bass/Bass Guitar" category.
Lisa Wulff Quartett combines jazz tradition with modernity. Together with saxophonist Adrian Hanack, drummer Silvan Strauß, and pianist Martin Terens, double-bass player, composer and bandleader Lisa Wulff has built a strong team that is able to excite the audience through thrilling groove and contemporary jazz.
For Feiyr's longstanding partner "Nasswetter Music Group" this has been the second ECHO nomination. In 2014, the label celebrated the win of ECHO Classics thanks to the international renowned double-bass ensemble "Bassiona Amorosa".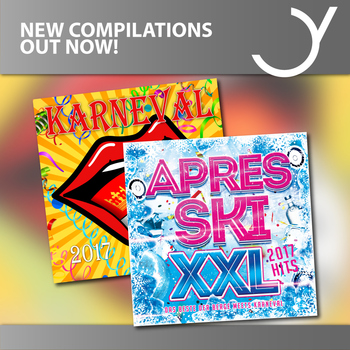 NEW PARTY HITS COMPILATIONS OUT NOW!
Hitmix-Music
founder Erich Öxler (Ballermann Records) has just released two brand-new party hits compilations on his new label "Serious Sound Company". The compilations will be distributed through Feiyr.
Starting from February 10, 2017, "Apres Ski XXL 2017 Hits: Das Beste der Berge meets Karneval" and "Karneval 2017" will available in all popular download and streaming stores. The compilations include tracks by Peter Wackel, Tim Toupet, Buddy, Ikke Hüftgold, Axel Fischer, and many other renown artists.
DANCE ALL DAY Musicvertriebs GmbH
Raiffeisenstraße 4
83377 Vachendorf
5
International Supportteams
1.084.446.083
YouTube Views
274.773
CDs & DVDs on Stock
628
exclusive distributed labels
2.121
Record stores, online & local traders
© 2001 - 2017 DANCE ALL DAY Musicvertriebs GmbH