21 years of experience in music distribution
Currently in distribution
eBook and Music Distribution Online
Digital Music Distribution
A lot of music producers are fighting a lost cause because they do not know how to market their work successfully. This is where Feiyr comes into play: Register online, upload your songs and start selling them on 300 online stores worldwide. A professional team of label managers will support you during the release process as well as when it comes to setting up your promo campaign. This is how digital music distribution works. Start now!
How To Sell Your eBook online
You are an author and want to sell your work online as an eBook? No problem at all! Feiyr is your partner for publishing your book in the digital age. We supply more than 165 online book stores such as Amazon, iBooks, Thalia, Kindle and many more. Sign up on feiyr, upload your book and start generating revenues.
Become A YouTube Partner
As one of the most visited online platforms worldwide, YouTube has become a powerful tool not just to promote your music, but also to generate additional revenue. As a certified YouTube Partner, Feiyr has the necessary structure for the monetization of your content. We are one of the biggest suppliers of exclusive content and operate a multi-channel network from which you can benefit. Upload your video, connect your channel to Feiyr and start earning money with YouTube.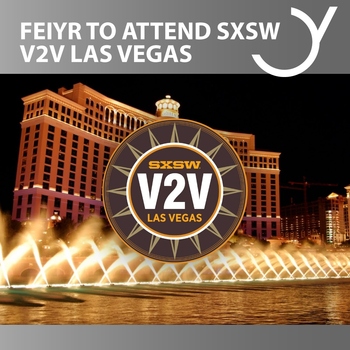 Feiyr @SXSW V2V in Las Vegas
July 19th to 22nd – Las Vegas Strip – Bellagio Hotel: The international start-up community of the creative industries is meeting up and Feiyr is on board. The latest addition to the SXSW event family – V2V – is in its third season this year and brings young emerging businesses and venture capital communities together. The result is a melting pot of innovative business concepts and ideas as well as numerous cooperation opportunities.
You are keen on meeting up with Feiyr in Las Vegas? Please drop us a message in advance under info@feiyr.com
More information about the event
here
.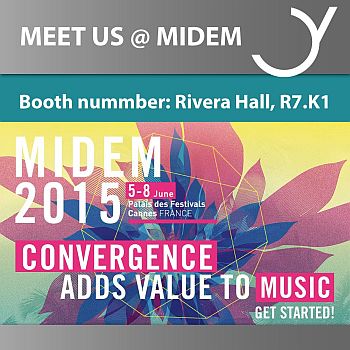 Meet us @ MIDEM
After the successful Musikmesse in Frankfurt, it's going to continue quite exciting for Feiyr:
From 5th to 8th June, the yearly MIDEM takes place in "Palais des Festivales" in Cannes. Of course, we wouldn't miss this international music business event for anything!
Conference, market and festival: The MIDEM is many things at once and offeres the perfect opportunity to establish contacts and to expand your network.
Our CEO, Armin Wirth, will be there as well. Should you be at the fair and might be interested in a meeting, just write a short mail to info@feiyr.com.
Find all information about the fair and its events at:
http://www.midem.com/en/homepage/
DANCE ALL DAY Musicvertriebs GmbH
Raiffeisenstraße 4
83377 Vachendorf
5
International Supportteams
1.084.446.083
YouTube Views
© 2001 - 2015 DANCE ALL DAY Musicvertriebs GmbH