22 years of experience in music distribution
Currently in digital distribution
Currently in cd & dvd distribution
cds / dvds / audiobooks
274.773
various sales articles
4.883
partners, local traders & retail chains
2.121
music & audiobooks labels and publishers
628
eBook and Music Distribution Online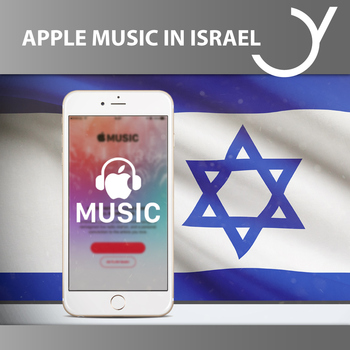 Apple Music in Israel
After launching in South Korea, Apple Music went live in Israel.

Apple is offering a 3-month free trial to its users in Israel, who will be able to access Apple's music catalogue, Beats 1 radio station, as well as Israeli playlists for NIS 19.99 per month (or else NIS 29.99 for the family plan) after those three months are up.

Get started at Feiyr.com and have your songs distributed to Apple Music!
YouTube Red in Mexico
YouTube Red, Google's paid video service, was launched in Mexico. Prior to today, YouTube Red was only available in the U.S., Australia and New Zealand.
YouTube Red subscribers have access to ad-free and offline videos, background play as well as YouTube Red Original Series.
In Mexico, the video service costs 99 pesos (approximately $5.46 USD) per month. If you are located in one of the eligible countries, you can subscribe
here
.
Join Feiyr
and monetize your YouTube channel.
DANCE ALL DAY Musicvertriebs GmbH
Raiffeisenstraße 4
83377 Vachendorf
5
International Supportteams
1.084.446.083
YouTube Views
274.773
CDs & DVDs on Stock
628
exclusive distributed labels
2.121
Record stores, online & local traders
© 2001 - 2016 DANCE ALL DAY Musicvertriebs GmbH