21 years of experience in music distribution
Currently in distribution
eBook and Music Distribution Online
Digital Music Distribution
A lot of music producers are fighting a lost cause because they do not know how to market their work successfully. This is where Feiyr comes into play: Register online, upload your songs and start selling them on 300 online stores worldwide. A professional team of label managers will support you during the release process as well as when it comes to setting up your promo campaign. This is how digital music distribution works. Start now!
How To Sell Your eBook online
You are an author and want to sell your work online as an eBook? No problem at all! Feiyr is your partner for publishing your book in the digital age. We supply more than 165 online book stores such as Amazon, iBooks, Thalia, Kindle and many more. Sign up on feiyr, upload your book and start generating revenues.
Become A YouTube Partner
As one of the most visited online platforms worldwide, YouTube has become a powerful tool not just to promote your music, but also to generate additional revenue. As a certified YouTube Partner, Feiyr has the necessary structure for the monetization of your content. We are one of the biggest suppliers of exclusive content and operate a multi-channel network from which you can benefit. Upload your video, connect your channel to Feiyr and start earning money with YouTube.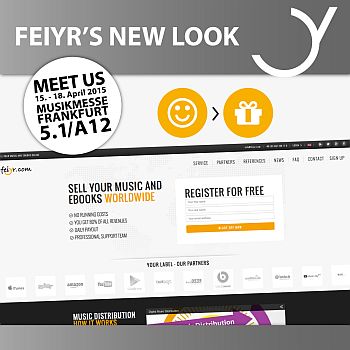 Feiyr's New Look
Since last Monday Feiyr's website has been shining out in new brilliance. Not only is it clearer arranged, but also easier to handle. You can convince yourself about the new usability at
www.feiyr.com
.
You want to meet the Team of Feiyr in person? Then meet us at Musikmesse Frankfurt! We'll be there as of today until Saturday 18th April, at "Musikbiz"-Hall 5.1 in booth A12.
Learn more about Musikmesse Frankfurt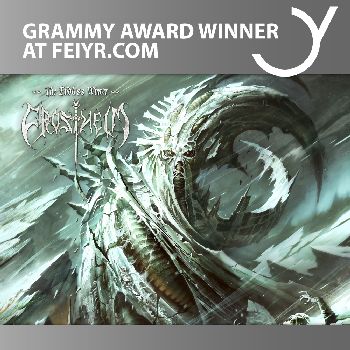 Grammy Award winner at Feiyr.com
Grammy Award winning producer Matt Hyde, who worked with names in the business like No Doubt, Slayer, Deftones, Cypress Hill, Hatebreed and many more, now chose Feiyr.com to be the distribution partner for his latest project: His new record label "Black Work (Alkemy Brothers)".
It's latest release, the full length debut "The Endless Winter" by black metal band "Frosthelm", is now available in all well-known shops and streaming platforms.
iTunes
Amazon
Spotify
DANCE ALL DAY Musicvertriebs GmbH
Raiffeisenstraße 4
83377 Vachendorf
5
International Supportteams
1.084.446.083
YouTube Views
© 2001 - 2015 DANCE ALL DAY Musicvertriebs GmbH